Equine Pavers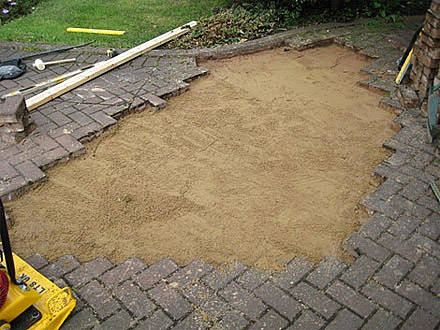 If you are looking online for information on outdoor flooring materials, you may come across a mention of equine pavers. While most people have heard of concrete, natural stone as well as brick pavers, not many are sure about what equine pavers are. We at AAA Pavers Inc. provide high-quality paving solutions to clients across the region.
We understand that property owners will have specific ideas and requirements. It is why we offer a variety of services and make sure that different paving products are available to you, including rubber pavers. That helps you choose what you need for the outdoor areas of your home or commercial establishment.
The outdoor spaces of your property are constantly exposed to the UV rays of the sun and climatic changes. This makes it necessary to choose resilient products that will last for several years in these settings. We recommend the use of equine pavers for the hardscaped areas of your property. 
Interlocking Rubber Pavers - The Benefits
There are many benefits to opting for rubber paver stones such as:
They are a very cost-effective option and can be used to pave vast landscaped areas.
Their interlocking design makes the structure very resilient.
Available in a range of color options, which means you can find something to complement the overall appeal of your landscape.
They are the perfect replacement for conventional dusty, slippery as well as dirty hard surfaces.
You can choose equine pavers of different thicknesses depending on the amount of traffic that a specific area sees.
They are an environmentally friendly option that is also virtually indestructible.
Equine paving stones offer perfect traction in both dry and wet conditions.
They have bacteria-controlling and anti-shock properties as they are primarily made of recycled rubber.
Very easy to maintain which reduces the overall cost of ownership of an equine paver driveway as well.
Outstanding performance in different types of settings.
Can be set on compacted sand or mortar depending on the sub-base.
Available in a variety of shapes and sizes and you can mix and match these to create the kind of paved surface you want.
Custom Equine Paver Installation Services
There are several benefits to getting equine pavers installed on your property. However, it is crucial that you hire experienced and proven paver installers like us for the job. We work closely with you and make sure that you get customized equine paver installations that add to the beauty and resilience of your outdoor spaces. 
For any more information about our rubber paver installation services, feel free to contact AAA Pavers Inc. at either these numbers - Boynton Beach North: Call 561-284-9834, Boynton Beach South: Call 561-441-8028. You can also send us your requests through this online form.